Campground in Estes Park, CO
Yogi Bear's Jellystone ParkTM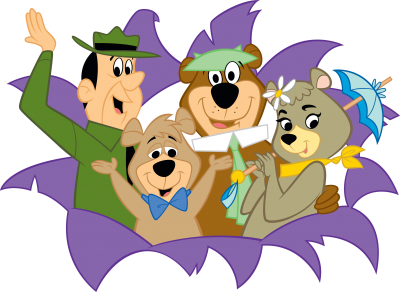 Located just minutes from the beautiful valley town of Estes Park, Colorado is our Yogi Bear's Jellystone ParkTM of Estes Campground. Situated in the midst of the Colorado Rockies and the Roosevelt National Forest, Jellystone ParkTM of Estes is the perfect Campground and RV Park for your family to explore nature at its best! Yogi is sometimes spotted wandering through our Estes Park Campground, as you take in the awe-inspiring views surrounding this amazing family Campground. Your family is sure to enjoy nature at its best and the stars as you settle in for an evening of story telling and S'mores by the campfire. A perfect pastime to end a day of family fun & activities. Our Estes park campground presents the very best in camping for the entire family. We are excited to see you soon!
Fun For The Whole Family!
Bring your family and your friends to our beautiful Estes Park Campground! Join in the fun! Relax as you surround yourself in Colorado Rocky Mountain nature or join in our planned activities for "kids" of all ages. See our Activity schedule on the events calendar. Make your Reservations early so you don't miss out on all the fun! Jellystone ParkTM of Estes has amenities to please: RV & Estes Park Camping sites, Cabins… a heated pool, mini golf, game room, pavilion, and a well stocked store with essentials you may have forgotten and Yogi souvenirs too!
Testimonials
Family wonderful


The owner, Rick and his family make this steep sloped park a great stop for a few nights. It is far enough out of Estes Park that we felt that nature was around us. In fact a herd of bull Elk munched … Read more
Jellystone Park Events
No Events on The List at This Time
MAKE YOUR RESERVATION NOW !
MAKE YOUR RESERVATION NOW !