Cabins for Rent – Estes Park, Colorado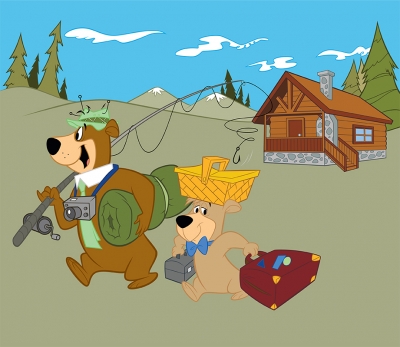 Yogi Bear's Jellystone Park™ of Estes Campground in Estes Park, CO, offers cabins and RV rentals, and camping! You can find lovely cabin rentals in Estes Park that allow you to enjoy your stay with groups of all sizes. Our rentals can accommodate 5 to 14 people!
Our cabins are located around the beautiful Rocky Mountains National Park with a vast abundance of nature and history. Enjoy our cabin rentals in Estes Park and make your reservation today!
NO smoking allowed in the rental units.
Pets are welcome! Subject to pet fee(s).
View our Campsite Map to see where they are all located.