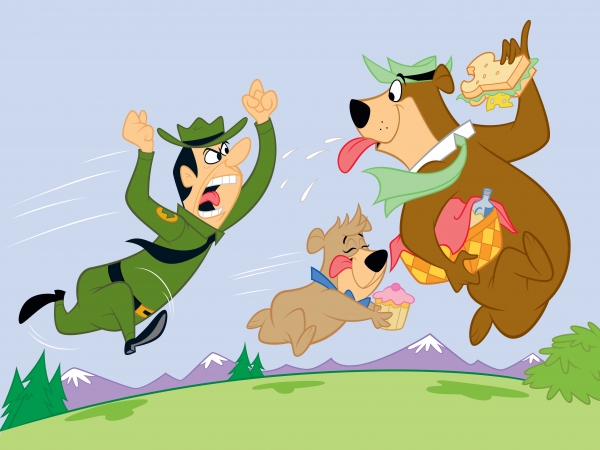 Join in the fun at
Jellystone Park of Estes
We offer a wide range of family activities in the campground and every weekend has a theme! Daily activities run from June 1st to August 20th.
You can enjoy:
Daily visits with Yogi Bear or Boo Boo Bear
Bingo*
Ceramics*
Fire Truck Rides
Swimming Pool (open from Memorial Day to Labor Day)
Crafts
Horseshoes
9-Hole Mini-Golf
Swimming Pool
Laser Tag*
Ga Ga Ball
Jump Pad
Gem Mining*
Arcade*
2 playgrounds
Hiking
Karaoke
Dance Parties
Foam Machine Parties
Outdoor Movie Theater
Saturday mornings join us at the Pic-A-Nic Basket for fresh homemade donuts from local
Donut Haus Bakery*
Sunday mornings preorder your cinnamon rolls from local Cinnamons Bakery for
Sunday morning pick up a the Pic-A-Nic Basket*. Orders must be placed by 4:30pm on
Saturday.
Visit our page to see our weekend themes on Themed Weekends.
All activities, entertainment, and scheduled events are subject to change due to unforeseen
circumstances and local requirements during COVID 19. Wristbands are required while on the property and participating in park attractions and facilities/amenities.